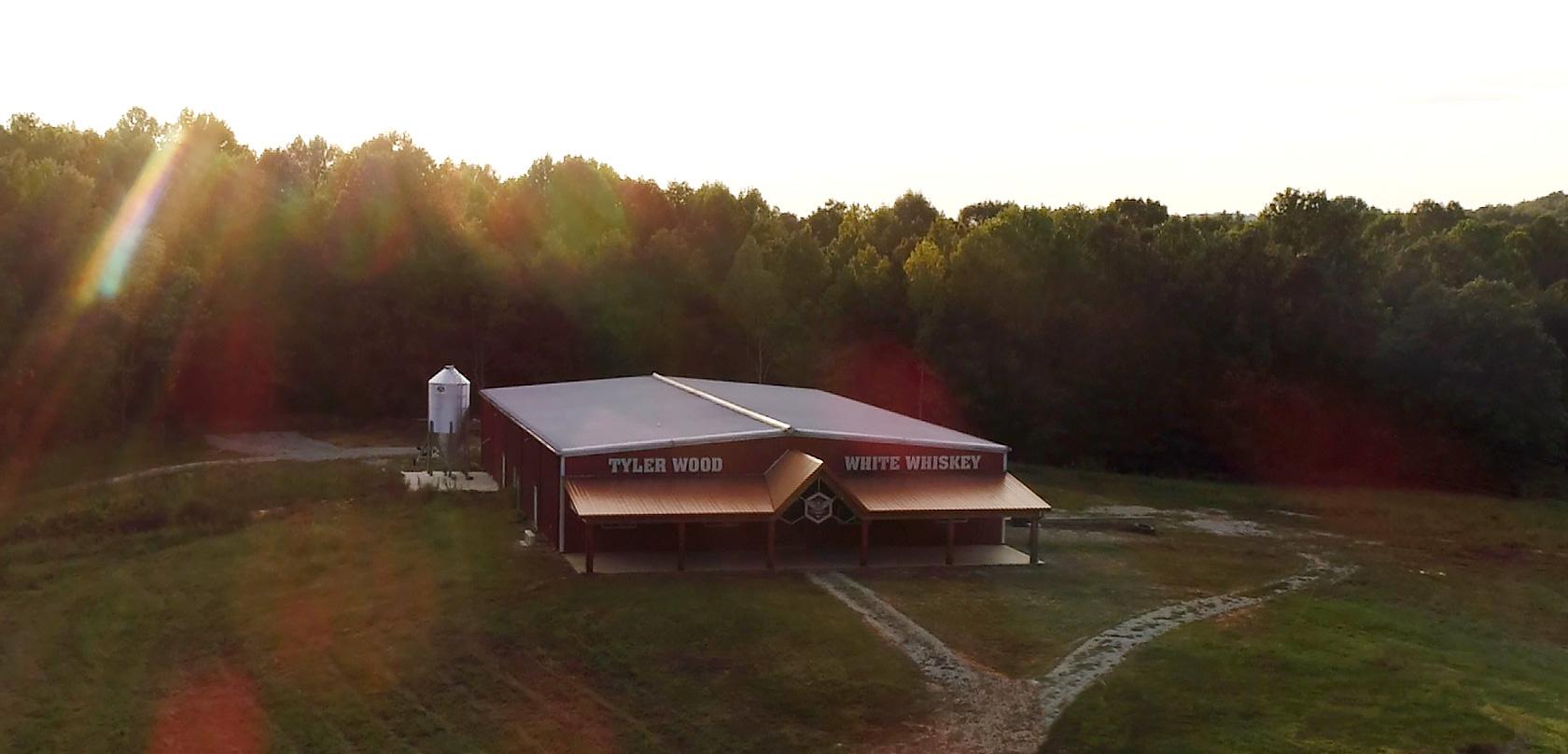 DISTILLERY
Welcome to Tyler Wood Distilling Company.Born in the Bluegrass State of Kentucky.Home to the Kentucky Derby, best known for Bourbon & Horses,and now "Tyler Wood White Whiskey".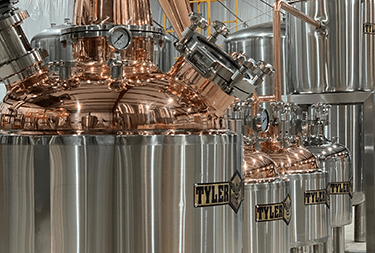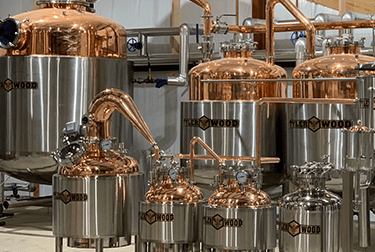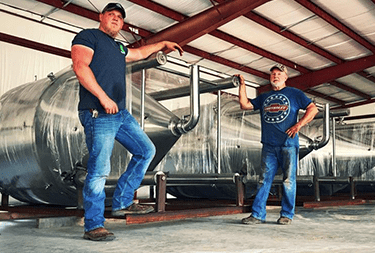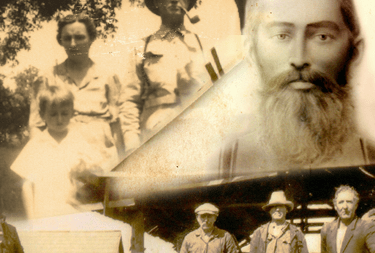 OUR FACILITY
Our "State-of-the-Art" 10,000 square foot Distillery is located in Lewisburg, Kentucky. The Facility was designed with scalable production in mind, along with capacity for our Custom Made Bourbon Barrels.
Our Craft Tyler Wood Kentucky Bourbon is currently in production.
To accomodate the ever increasing demand for Craft Kentucky Bourbon, plans are currently under way to build the "Tyler Wood Rickhouse".
Built with our own hands and the help of our local neighbors, we take pride into putting our own blood, sweat and tears into everything we do.
"No Shortcuts and no Cutting Corners."
Copper Pot Distilled
Pot Distillation has proven itself for Centuries and remains a key ingredient in creating Flavor Rich, Authentic Whiskey. No Shortcuts, No Cutting Corners – We only Bottle the Hearts of the Run, harnessing the right Essential Oils and Character that flourish in every sip.
"Born in Copper, Calmed in White Oak,
Made the Old Way".
Mastecrafted
A Top Shelf Whiskey requires discipline, knowledge, commitment and experience. Using farm select locally sourced grains our Sweet Mash achieves a superior, pure flavor profile with notes derived from Corn, Wheat, Toasted Oats and Caramel Malt Barley.
HERITAGe
Tyler Wood White Whiskey has been passed down through generations of hard working, God fearing men, who dedicated their life to the Heritage, Family Tradition and Craft of making Top Quality Whiskey. The Recipe that defied the odds through Prohibition, was born from Adversity & Forged with Integrity. Generations of hardships refined into a clear, complex, smooth, and flavorful Whiskey that will leave you with a smile.
The Wood Family Legacy
Lives on in Every Bottle